Bluestone National Park Resort fully embrace the 'Circular Economy' ethos!
Having already been hailed as a "wonderful example of a sustainable business" by Welsh Assembly Sustainability Minister Jane Davidson, Bluestone has decided to really accelerate its sustainable and environmental credentials; it has now become the world's first holiday destination to use its own customers' nappies to provide enhanced asphalt surrounding the new lodges currently being built.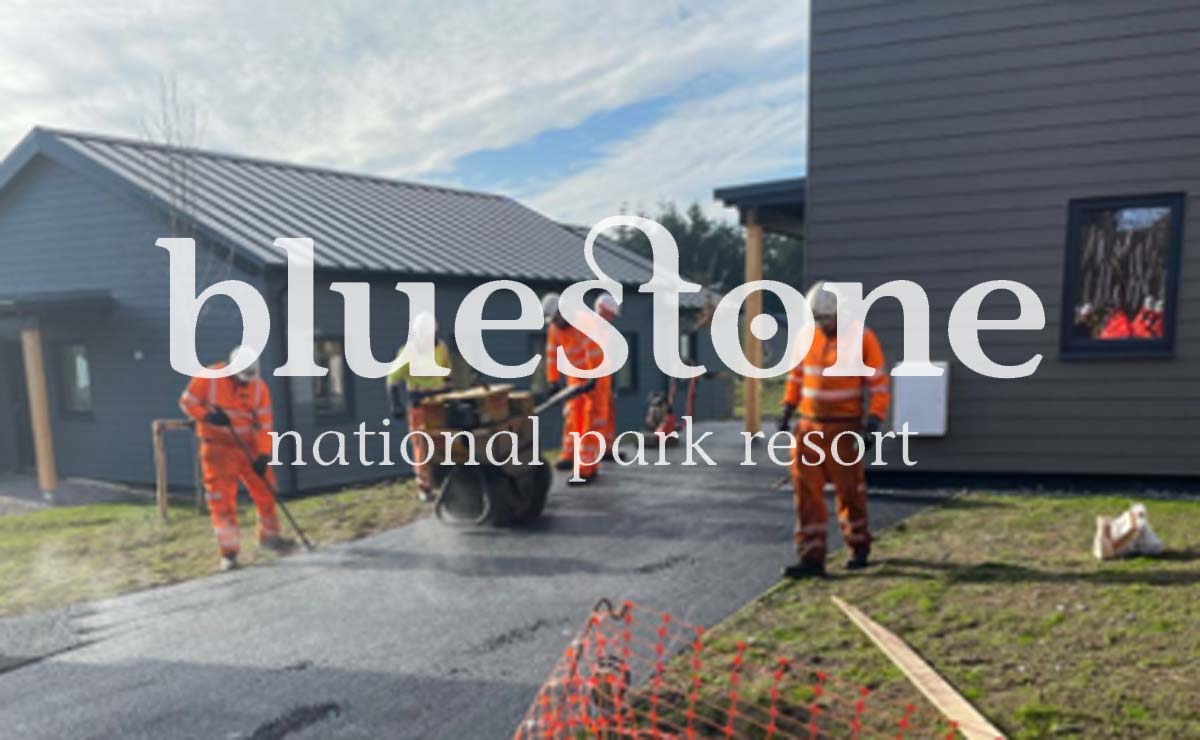 Every year, about 140 million disposable diapers are disposed of in Wales. Considered a single-use plastic, these nappies then take hundreds of years to degrade in landfill. Although the plastic lining can be recycled easily, the fibres in the absorbing layer have previously proven a challenge. So, this collaboration with NappiCycle allows us to use both the fibres and plastics from residents' used nappies to replace traditional asphalt materials, which would normally be shipped in from Europe and beyond.
The recycled nappy fibres are used to reinforce the bitumen used to make the road surface, reducing the road's carbon footprint and making it twice as strong as regular asphalt. The other ingredient, aggregate, is also sourced locally, sustaining local jobs and cutting carbon emissions by shortening the supply chain.
This collaborative approach also demonstrates the huge potential for developing more sustainable and creative local working relationships, greatly reducing the carbon impact throughout this new development phase. What was once seen as a 'waste' has now become a valuable resource; this ground-breaking venture with Bluestone clearly shows that waste nappies could be widely adopted in all of our roads, not just here in Wales, but right around the UK.
(For information: A mind boggling 22,800 nappies will be recycled as a result of this project.)