Delighted to have BBC News and S4C News at our plant to be interviewed about our new innovation. Recognition has to go to our amazing and determined team at NappiCycle and the great collaboration between multiple Welsh companies and Welsh Government.
Rob Poyer of NappiCycle / Natural UK Ltd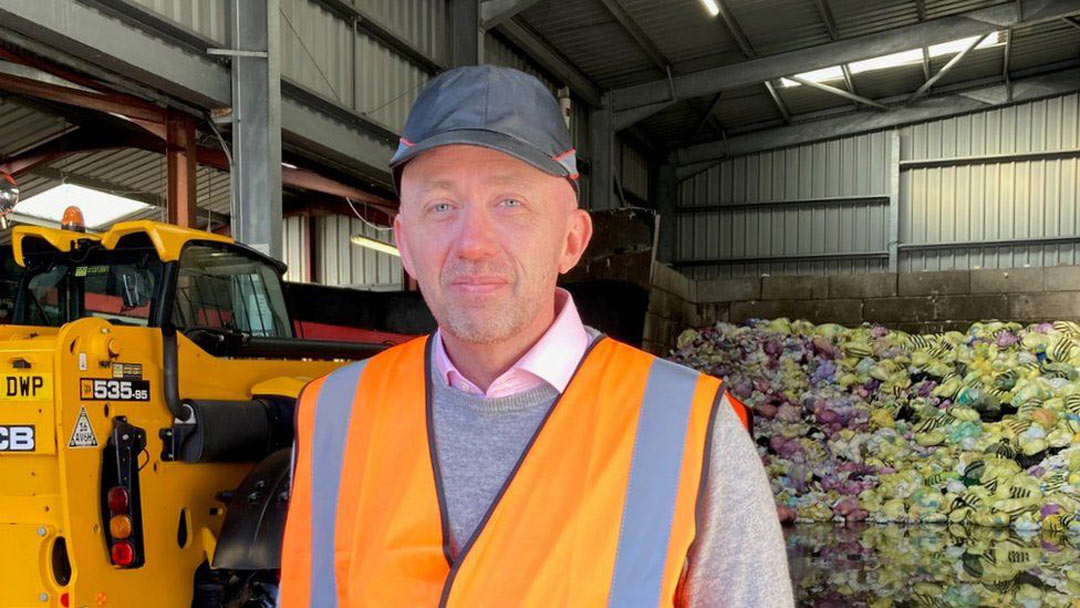 FROM THE BBC:
Nappies added to roads 'doubles life of surfaces'
Developers of a trial using nappies to make roads say it could mean the surfaces last twice as long.
The project is being piloted in Wales, and it could mean fewer nappies are thrown into landfill.
Fibre from nappies is added to bitumen glueing together asphalt road surfaces.
The Welsh government is backing the project with £180,000 funding, and a stretch of the A487 between Aberystwyth and Cardigan in Ceredigion has already been replaced with the nappy formula.
The trial could also help offer a solution to the nappy waste problem, with about 140 million disposable nappies tossed in the bin annually in Wales.
The process is an initiative between Cheshire-based Pura, which describes itself as an "eco-friendly baby care business", and recycling company NappiCycle, of Ammanford, Carmarthenshire.
Rob Poyer, a director of NappiCycle, said: "So we've developed this fibre, which replaces a fibre which otherwise would have been imported into the UK.
"So we can produce a low carbon fibre with some better elements to it, to give a stronger, better road."
The company is at pains to stress that the roads infused with used nappies smell of… roads, and nothing worse.
Mr Poyer said: "Nappies into roads: that definitely wasn't on our radar when we started this company.
"We were originally purely looking at things such as the fibreboard market and insulation panels.
"The Welsh government setting such high recycling targets has produced some amazing innovation in Wales.
"Wales genuinely is probably one of the leaders in the world now in terms of recycling innovation.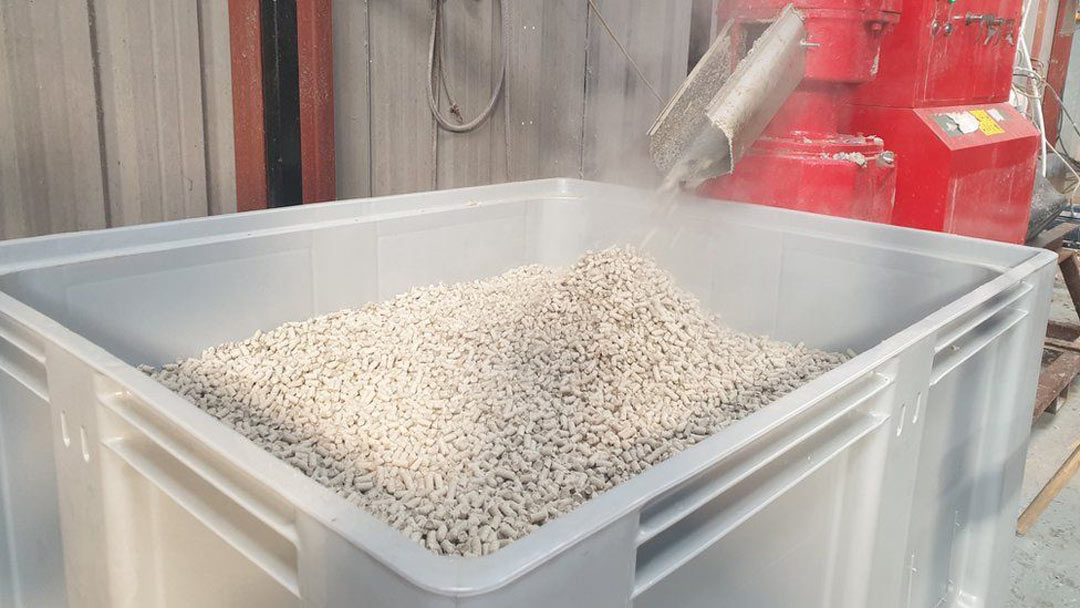 "It's not just us, there are a number of very highly innovative Welsh companies which are starting to make a big impact to the economy and also to jobs in Wales, and potentially future exports in terms of technology also."
The company uses Welsh firms to provide NappiCycle with equipment and support.
"The machinery that we have here is all manufactured in Wales, a lot of our component parts are manufactured in Wales," said Mr Poyer.
"It's been a wonderful collaboration with all different Welsh parties, Welsh government, Welsh labs and the like over this project."
Eight local authorities in Wales currently deliver their waste nappies to the Nappicycle site: Blaenau Gwent, Bridgend, Cardiff, Carmarthenshire, Gwynedd, Pembrokeshire, Rhondda Cynon Taf, and Swansea.
The company is looking to expand on that list.
Gwion Williams, a technician in enzyme chemistry at Bangor University's Centre of Environmental Biotechnology, said it was positive to see innovation in the recycling industry.
"The fact that to date only 8% of plastic that has ever been produced has been recycled, and only 1% is actually in secondary use goes to show that the solutions we have at the moment are just not good enough," said Mr Williams.
"So that necessitates thinking outside the box in different ways and this kind of approach is an encouraging one."